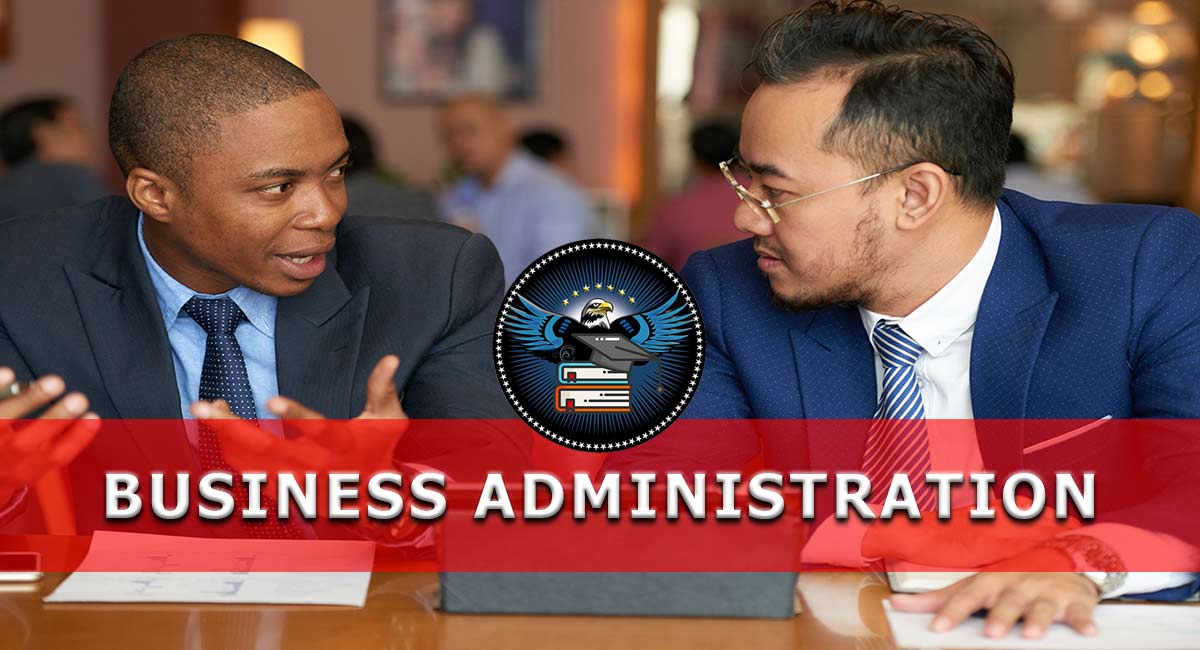 Online Bachelor of Science in Business Administration Degree
BUSINESS ADMINISTRATION (BACHELOR OF BUSINESS ADMINISTRATION)
Take your business career to the next level – maybe even a management level – with an online Bachelor of Business Administration (BBA) degree. This
IACBE-accredited
 degree program will give you the skills you need to evaluate business-related issues and may open doors to administrative and supervisory positions in just about any industry.
WHAT WILL I LEARN IN THIS ONLINE BACHELOR'S IN BUSINESS ADMINISTRATION DEGREE PROGRAM? 
As you work to gain a core understanding of every area of business, you'll study consumer behavior, discover strategies for more effective decision making, learn how to lead teams, run meetings and create business plans. To refine your focus in the BBA program, you can also specialize in one of the following areas: 
Human Resource Management
Logistics and Supply Chain Management
Procurement and Contract Management
Marketing
General Management
Operations Management 
WHAT CAREERS CAN I PURSUE WITH AN ONLINE BUSINESS ADMINISTRATION DEGREE?
This online business administration degree can help you pursue 
a number of
 supervisory and management positions, including those in general operations management, sales administration
1
, management analysis and cost estimating. Plus, the skills you'll learn are universally important – in businesses, non-profits and even the government. With a BBA, you could work almost anywhere.
Operations Manager
This is an administrative position that oversees and maintains the entire business. Their role is to optimize efficiency at the highest level possible. Responsibilities include making sure that goods and/or services are prepared correctly in order to receive a maximum profit, developing the production budget, managing the cleanliness and safety of the production process to follow rules and regulations, and implementing any improvements necessary to gain a competitive advantage. Communication skills are important as operations managers typically work with upper management positions and the company's clients and/or customers. 
Sales Administrator
A sales administrator oversees a company's sales, such as product and service orders, deliveries and client feedback. They will ensure that sales data is accurate and that company targets and goals are met. Sales administrators also work with sales representatives and inform them of any updates for their clients, such as orders and customer support. Other responsibilities can include creating frequent sales reports, working with supply and logistics, and recommending new features that can optimize deliveries. Communication skills and understanding the financial goals of the company are imperative for success in this role. 
Management Analyst
Also known as management consultants, this position serves as an advisory source to improve business efficiency, both in the supply chain production and finances. They review a company's structure and analyze its budget to determine how effectively the business is running. After a thorough breakdown, these analysts will recommend changes, such as new technological innovations or different procedures, in order to cut back on costs and increase profits. There is always a need for companies to improve the bottom line, so job opportunities in this position are expected to grow by 14 percent from 2018-2028 1. 
Cost Estimator
This position determines how much manufacturing, construction and other services will cost a company. Example scenarios include adding an extension to the building or implementing a new service that improves production efficiency. Cost estimators will figure out the anticipated price of the changes and work with contractors and others to adjust costs, create a plan and establish a schedule. Typically, they will consult with other departments and prepare financial documents to determine if the company can afford certain changes. 

business administration degree,business of administration degree,jobs for business administration degree,business administration degree jobs,jobs with business administration degree,business of administration degree jobs,business administration degree online,bachelor of business administration degree,business administration degree associate's,salary for business administration degree,master of business administration degree,business administration degree masters,business administration degree salary,what is business administration degree,what business administration degree can do,business administration degree entry level jobs,careers for business administration degree,business administration degree careers,careers with business administration degree,business administration degree requirements,requirements for business administration degree,business administration degree courses,courses for business administration degree,is business administration degree worth it,business administration degree description,business administration degree near me,business administration degree cost,business administration degree online,online degree for business administration,business administration bachelor degree online,bachelor of business administration degree online,accredited business administration degree online,business administration masters programs online,best business administration degree online,business administration degree online cost,online degree programs for business administration,business administration online degree programs,business administration degree online cheap,business administration degree online free,top online business administration degree programs