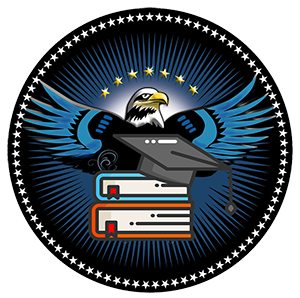 PATRIOT EDUCATION PORTAL
If you're a veteran who's going back to school, or still active duty looking to get your degree, there are a lot of considerations in your choice of schools. Maybe you want to save time and money by receiving credit for your military experience, or to avoid out-of-pocket costs as much as possible.  That's why we've compiled the colleges with the best veteran and military programs to help you succeed. Colleges are often ranked, most famously by
US News & World Report.
 Many educational opportunities in Military Friendly Colleges available to you.
Military tuition assistance covers college costs for active duty troops, and the generous Post-9/11 GI Bill is there for vets. Together, they can help you earn a degree without piling up tens or hundreds of thousands of dollars in student loan debt, as your civilian counterparts often do.
So how do you make the most of these benefits? The first step is picking the right school. Feel free to use our Online College Tool as your first step.
More than a degree: Benefits of having a college education
Earning a degree yields many beneficial opportunities; not only does it make you more competitive in the work force, it also leads to higher salaries, job stability and satisfaction, and greater employer-provided benefits. With your degree, you are more valuable to your
employer; you are also less likely to be terminated during an economic downturn.
You've considered a career and major, now which school is best for you?
Choosing the right school involves more than just completing the school's application process. Start by researching schools with our assistance. Next, attend an Open House or take a school tour. Envision yourself being a part of the school community. Can you see yourself there for the next several years? Make sure the school you attend meets your standards and expectations. In the military you demonstrated the commitment, discipline, and desire to succeed. These qualities are highly sought after by colleges and universities. Leverage those qualities and attend the school that best provides what you need and maximizes your investment. Choosing the right school is one of the biggest decisions you will make.
For Service members and Veterans
Ready to transition from servicemember to civilian? Your post-9/11 GI Bill benefits make you an appealing candidate for for-profit schools, but some may be focused on the bottom line, and not your best interests. If you're a servicemember or veteran, ask these additional questions:
Can I get credit for my military training?
The American Council on Education has a guide to help schools grant all possible credit for military training. Ask the school you're considering if they follow the ACE Military Guide and whether they will grant you credit for your military training. Some schools offer credit for military coursework, but not for occupational specialties.
Is the school committed to helping veterans?
Many schools claim to be military- or veteran-friendly. How do they back that up? Is there access to academic and career support? Mental health, disability and medical services? What are the housing options for veterans? Is there help navigating the university? Around 3,600 institutions have agreed to follow the Department of Veterans Affairs (VA) Principles of Excellence program, which includes designating a veteran's point of contact for academic and financial counseling, and stopping dishonest or aggressive recruiting at their school. Bear in mind that some organizations use names, seals, and logos that look or sound like those of respected, legitimate military or educational institutions. Using the words "veteran" or "military-approved" doesn't necessarily mean the schools are benefiting veterans or service members.
Study Anywhere, Anytime!
Prepare for and pass a DSST exam and get the credit you need with DSSTPrep! DSST offers you the opportunity to earn college credit for what you already know by taking college subject exams. Because the exams are funded by DANTES, you could save hundreds or even thousands of dollars towards your degree.
Fully-Funded: Test centers may be located on-base or on-campus and agree to waive the registration fee for DANTES-funded examinees. Administration and examination fees are paid by DANTES.
Potential savings per course = $1,713.38: Average cost of one 3-hour college course: $1,783.38* vs $70 for DSSTPrep *.
No impact on your GPA:  Test out of courses that might negatively impact your GPA.
DSSTPrep was designed with one idea in mind: to offer DSST preparation material that truly prepares a subscriber to pass their exam. We also wanted to keep our prices reasonable and membership flexible for our subscribers to keep their education costs down.
DSSTPrep devised a 'fill in the blank' flashcard question format and added question explanations and short videos to expand the user's knowledge of a flashcard question. Each of our 24 courses cover the broad range of facts, concepts, vocabulary, and processes a user needs to learn to pass their exam.
Endorsed by:
 Test for FREE:  The exams are funded by DANTES ($100 savings)
  Complete 3 hours of credit:   **For as little as $70
  Online Flashcard Format:  Based on mastery learning technique
​Videos: Make learning fun
 No Textbook Required: Study anywhere, anytime
 Access to All  24 Courses:  For less than $30 a month
​Money-Back Guarantee:  When your progress bar reaches 90%
Download the Free eBook "Earn College Credit Anywhere"
Learn how testing out can save you time and money!